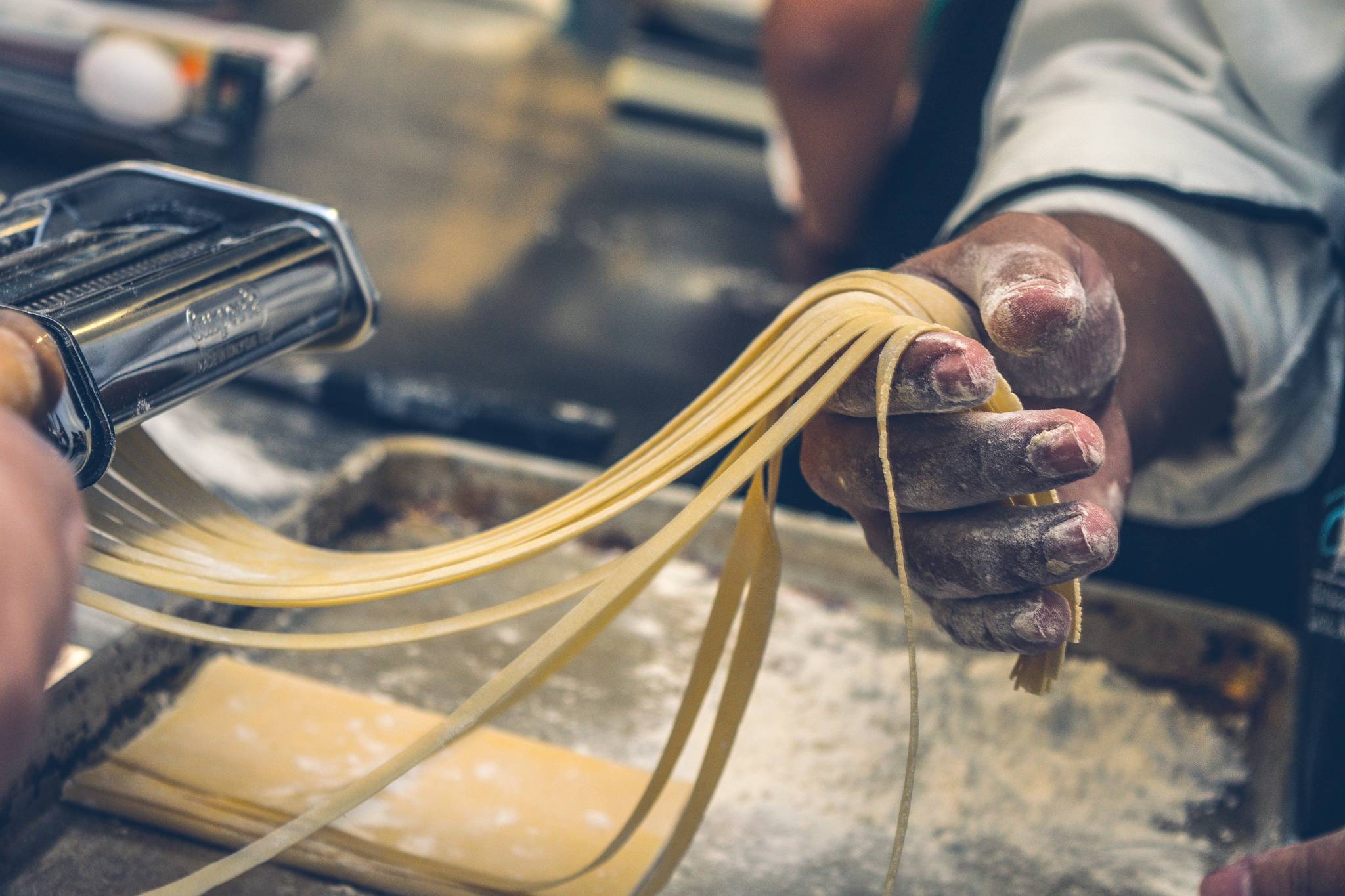 Our homemade pasta is second to none!
We at Roma's Italian Specialities pride ourselves on having the best homemade pasta in the Delaware Valley.  When we say that our pasta is homemade, you can rest assured that it is entirely homemade!  Since 2008 customers have been flocking to our store because of our fresh, daily made pasta.
Creating homemade pasta fills us with joy and let's be honest, nothing beats the taste of freshly made pasta!  Come by Roma's Italian Specialties to see what everyone around the Bucks County area has been talking about!
Manicotti
Spaghetti
Fettuccine
Linguini
Stuffed Shells
Rigatoni
Potato Gnocci
Penne
Ricotta Cavatelli
Spinach Manicotti
Wheat Pasta
& More!
Whole Wheat & Basil…… $6.99
Prosciutto & Basil…… $9.99
Broccoli & Cheddar…… $9.99
Artichoke Hearts…… $10.99
Broccoli DiRabe…… $10.99
Broccoli rabe, olive oil, garlic, no ricotta
Broccoli Rabe & Sausage…… $11.99
Olive oil, garlic, blended with pork sausage, no ricotta
Butternut Squash…… $9.99
With cream cheese
Chocolate Hazelnut…… $12.99
Chicken…… $11.99
Fresh mushroom, shallots, white wine, no ricotta
Chicken & Prosciutto…… $11.99
Imported with Prosciutto Di Parma
Chorizo…… $9.99
Pepper dough, chorizo sausage, cheddar cheese, cilantro
Eggplant…… $10.99
Fried eggplant, plum tomatoes, romano cheese & mozzarella
Vegetable…… $10.99
Grilled eggplant, squash, zucchini, cauliflower, broccoli
Pesto…… $10.99
Fresh basil, olive oil, garlic
Pumpkin….. $10.99
Nutmeg dough with cream cheese
Roasted Pepper…… $9.99
Mozarella & basil
Shrimp w/ Sherry Wine…… $13.99
Sausage & Pepper…… $10.99
Pork sausage, red & green pepper, no ricotta
Great Deals, Delivered to Your Inbox
Let the savings come to you! Get weekly emails with free coupons, in-store promotions and more.